Ever since I stumbled upon Telegram, it's been my go-to for quick chats and staying connected. And guess what? It's even cooler on a bigger screen! If you've ever wanted to use Telegram on your computer, you're in for a treat. Let's dive in!
Why I Love Telegram Web
Honestly? It's the comfort of typing on my full-sized keyboard and the luxury of seeing my chats sprawled out on a larger screen. It's like having a full-blown conversation right from my desk.
Before We Dive In: The Basics
Before we jump into the nitty-gritty, it's essential to note that you'll need an active Telegram account, which you can only create via the mobile app. Got that sorted? Great, let's proceed!
Step-by-Step: Logging into Telegram Web
1. Picking the Right Browser
I always go with Chrome, but honestly, any browser you're comfy with will do the trick.
2. Making the Right Move: Heading to Telegram Web

Always, and I mean ALWAYS, make sure you're on the official site. You don't want any nasty surprises. Here's the link I use: https://web.telegram.org.
Getting Connected: It's Easier Than You Think
3. Pinpointing Your Locale
One of the first things you'll do is select your country. It's super straightforward, and it helps Telegram know where you're texting from.
4. It's Me, Telegram! Entering Your Number
Type in the number you use for Telegram. It's like giving Telegram a quick nudge, saying, "Hey, it's me!"
5. Double Takes are Essential: Confirming Your Digits
I always take a second to double-check. A simple glance can save you a resend.
6. That Eureka Moment: Snagging the Verification Code
This feels a bit like a secret agent move. Check your phone's Telegram app, and you'll see a code. Punch that in, and you're golden!
QR Code Login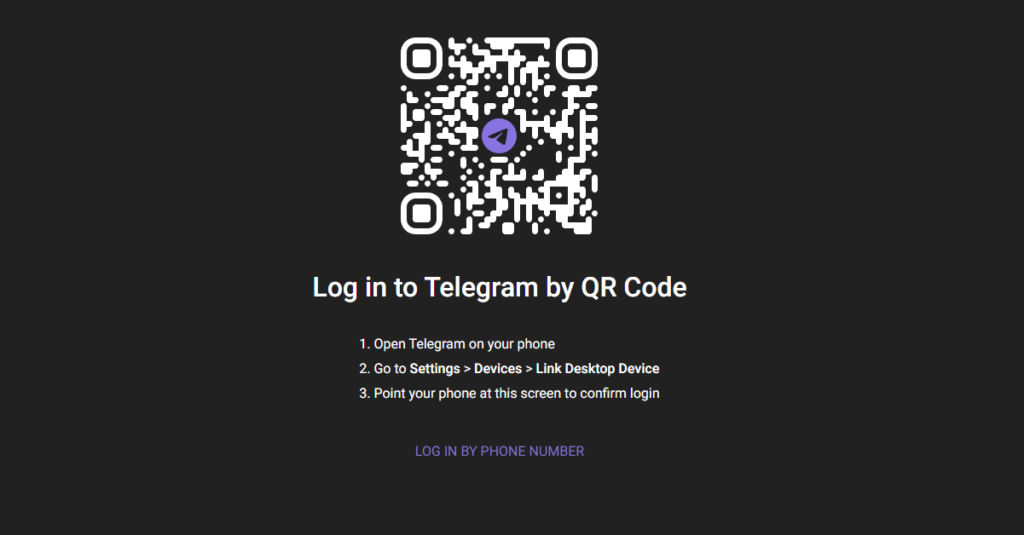 Feeling a tad more techy? Here's how you can log in using a QR code:
Click on "Log in with QR code".
Whip out your phone, launch the Telegram app.
Navigate to Settings > Devices > Link Desktop Device.
Scan that QR code on your computer screen, and you're all set!
Inside the Matrix: Navigating Telegram Web
7. Home Sweet Digital Home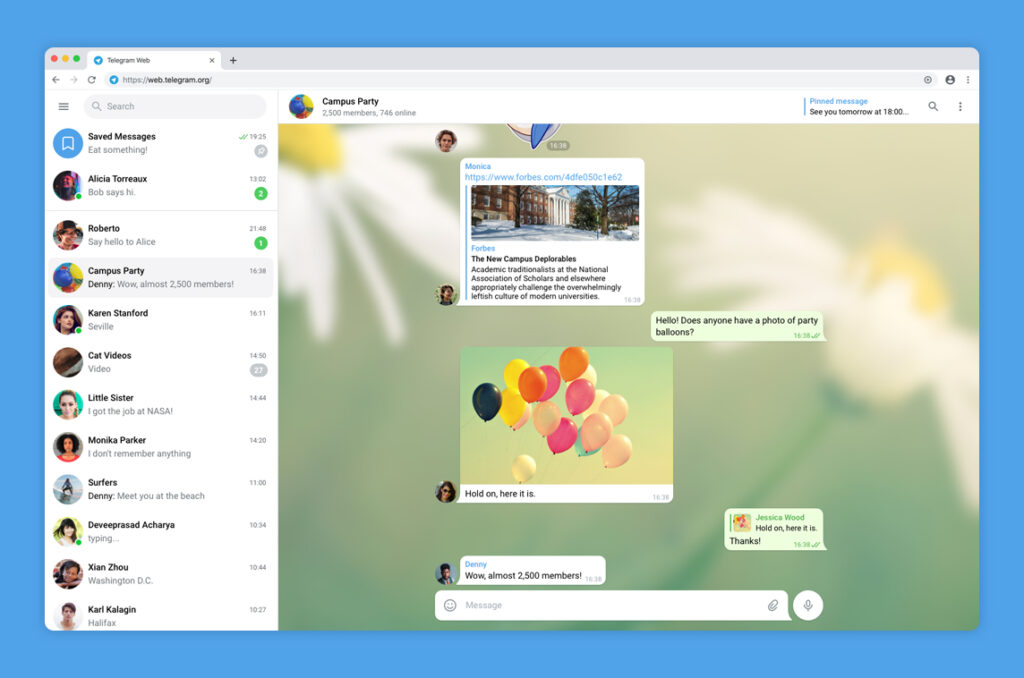 Once you're in, it's a familiar world but on a bigger canvas. Chats, groups, settings—it's all there, just roomier.
Staying Safe in the Digital Realm
8. Don't Overstay Your Welcome: The Art of Logging Out
If you're anything like me and occasionally use shared computers, always remember to log out. It's like locking your door when you leave.
Wrapping Up
So there you have it, my personal walkthrough of Telegram Web. It's been a game-changer for me, especially during those long workdays. Give it a shot, and who knows? You might even find a few cool tricks of your own!